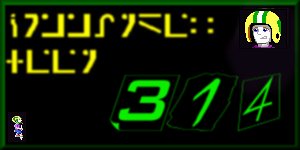 Gert's Commander Keen Page


This Page is made by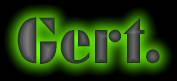 You will find useful information to help you play better.

Download the game, it is still an exiting game!

You can download the games here! (somewhere below...whatever...just links to another Page...)

Adverteren via Kliks.nl


Also visit Thea's Site:



She also keeps Commander Keen alive!





Commander Keen - "Invasion of the Vorticons"

Commander Keen "Goodbye, Galaxy" Set

Commander Keen VI "Aliens Ate My Babysitter

Commander Keen "Keen Dreams"

3D Realms: Commander Keen: Invasion of the Vorticons v1.31

3D Realms: Commander Keen:Goodbye Galaxy v1.4

The Official Dopefish Home Page

Geoff's Page, until he makes one again...

Thea's Cerebral Cortex 314

Go to Thea's Page, you will find the 'future Keen' stuff there!

More Keen Links:

the Oracle of Commander Keen

Yes, I do visit the ckfiles page at: CKFILES

Visit RoboRed's site at: His Site

Robin's Page

Temple of the Slug

HomePage Michael Blaze

IBM Games

Tom Bailey, Keenmaster, Quest of Commander Keen

The Vorticon 1 Message Board

Need Cheats? click here to goto Alan Derdey's Home Page

Weren't there more???



Gert's Keen Message Board

The public Commander Keen Board

The message-boards are for questions, tips and remarks about Commander Keen.

Place a message there and who knows, you might even get an answer...




Do you know more Keen-links, mail them!


Some screenshots:



Screenshots Keen #1

Screenshots Keen #2

Screenshots Keen #3

Screenshots Keen #4

Screenshots Keen #5

Screenshots Keen #6

Screenshots Keen #7

Take your own with ScreenThief for DOS.







You must learn how to 'POGO'!

---


You will have to play the KEEN-games in the following order:

---

First Series: Invasion of the Vorticons

Keen #1 - Marooned on Mars (12/90)

Keen #2 - The Earth Explodes

Keen #3 - Keen Must Die

---

Second Series: Goodbye Galaxy

Keen #4 - Secret of the Oracle (12/91)

Keen #5 - The Armageddon Machine (2/92)

---

Third Series: Never completed by the makers.

It would be called: The universe is toast. As promised in Keen 5!

That means, if you made it to the ending of the game.

(The translation of that letter is here!)

You should really visit that page!!!!

The release should have been at Christmas 1992.

E-mail them to still finish it! MAIL ID SOFTWARE

Until they release that game, don't buy any ID products!

Don't ask for a 3-D game. It should be in the style

of 'The Armageddon Machine'.

---

Special Edition Series:

Keen #6 - Aliens ate my Babysitter! (11/91)

---

Lost Game Collection of Id Software Series from Gamer's Edge:

Keen Dreams (9/92) (KEEN #7)

---



Commander Keen games, download them here:

Commander Keen Downloads





Other KEEN stuff:





Commander Keen Level Editor #1-3

Commander Keen Level Editor #1-3 directly from this page

The Standerd Galactic Alphabet True Type Font

Dope Fish Screen Saver

The Dopefish Page!

This Page contains 2 games with Dopefish!

---

They found this old picture at the pyramids in Egypt...



Cheats.. Cheats.. Cheats.. Cheats.. Cheats.. Cheats.. Cheats..







Don't be afraid to use these cheats, it can help you to see where all the goodies are, and to see where to go to, to complete that difficult level!



Watch it, when you see this sign!



Got really stuck? Download this CHEATS/TIPS/HINTS DOC-file!





Music by Bobby Prince

Geoff, thanks for the pictures, links, and download-tips!



---

Visited the letter-page yet ? Do it now....




(c) G.B. Post. 1996 - 2000




Thanks for visiting my Commander Keen Page...



Back to TimesSquare Home Page

---
This page hosted by

Get your own Free Home Page

---